Mood:
surprised
Topic: Hulse Site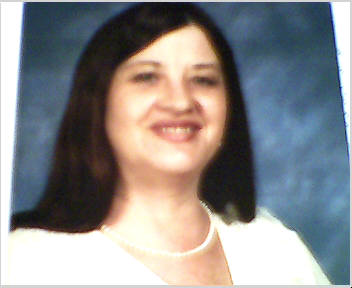 Evelyn Welcomes You and Yours:...Frederic Hulse Jr. was adopted by George and Edith(Hulse)Sandbrook....he had Five daughters...Judith,Roxanne, Evelyn, Thelma, and Vicki...
*A LETTER TO EVELYN FROM GRANVYLHULSE:
This is as far back as I am going to give you. Please see the notes
at
the end of the third generation (Thomas) I would appreciate your giving
me
everything you have on your father Frederic, his children and
grandchildren
so that I might enter the material into my records.
Granvyl
~~~~~~~~~~~~~~~~~~~~*************************~~~~~~~~~~~~~~~~~~~~~~`
Third Generation
D03/012/004 Thomas HULS, reportedly christened on 21 August 1727 in
Freehold, Monmouth Co., New Jersey, but this has not been proven, and
the original source of information for this date has not been
located. He
married Deborah JOHNSTON on 31 December 1750 in Monmouth Co., New
Jersey.
1. In 1781 Thomas and his son Anthony bought land
from
Daniel Wainwright, but in the minutes of the Court of Nisi Prius, held
at
Freehold, Monmouth Co., New Jersey on 27 January 1791, James and
Elizabeth
Dix brought a suit of Ejectment. The jury held that the land deeded by
Daniel Wainwright to Thomas and his son Anthony was invalid and the
land
reverted to the Dix family. Hulse spelled with an "e" ending in the
court
records. See "The Genealogical Magazine of New Jersey" for January
1964.
Article by Charles Carroll Gardner titled "Dix versus Hulse" which
gives an
account of the court
case.The Daniel Wainwright deed specifies Thomas and his son Anthony.
2. On Shrewsbury tax lists until 1787 (part of
Freehold).
3. Probably died before 1804, when his son Anthony
left
for New York state.
Children:
D04/025/012 M i Sylvanus HULS
D04/024/012 M ii Anthony HULS
D04/027/012 F iii Zilpha HOLSAERT
D04/026/012 M iv Ezekiel HOLSAERT
Comentary: As time goes by it almost seems to be to be less and less
of a
chance that either Thomas, or his brother Richard, descend from
Benjamin.
While there is no doubt in my mind that Thomas was of Dutch descent, I
am
beginning to suspect that his father was either Benjamin's brother
Anthony,
or Thomas, the son of Gerritt Holsaert who was a different immigrant,
and
the relationship to Johannes only assumed. We are keeping Thomas and
Richard
in this line for the time being, but I for one would not shed a tear if
someone can come up with proof one way or the other.
Fourth Generation
D04/024/012 Anthony HULS, born 1751 in Freehold, Monmouth Co.,
New Jersey; died on 5 Feb 1834 in Enfield, Tompkins Co.,
New York. Anthony married Catharine ALLEN. Catharine,
died bef 5 Feb 1834 in New York.
1. At his baptism he was given the surname Huls and
present were his father and brother Sylvanus, both bearing the surname
Huls.
2. Anthony Huls first moved to Scipio Twp., Cayuga
Co.,
New York. Later, in 1804 he moved to Ulysses (later renamed Enfield)
Twp.,
Seneca Co., NY.
3. On 8 Dec 1804 for the sum of $338.00 he purchased
lot
#66 (116 acres) from William Johnson. He later purchased 50 acres of
lot
#38 for $700.00 from Luke Haughton in 1819. This land was later sold
in
part with the remainder passing to his children when he died.
4. Catharine is reportedly the daughter of Hezikiah
Allen
born ca 1716/20 in Shrewsbury. His will dated 2 Feb 1776 in
Shrewsbury,
Mass. Hezikiah's wife's name unknown but he was the son of Jonathan
and
Mary Corlies Allen both of Shrewsbury.
Children:
D05/048/024 F i Margaret HULS
D05/049/024 M ii Thomas HULS
D05/050/024 F iii Deborah HULSE
D05/051/024 F iv Martha "Betty/Patty" HULTZ/HULSE
D05/052/024 F v Polly HULSE
D05/053/024 M vi William HULS
D05/054/024 M vii Hendrick HULS
Fifth Generation
Note: At this point our lines connect. I descend from Anthony.
D05/049/024 Thomas HULS, born in 1773 in New Jersey; died on 25 Jan
1834 in
Enfield, Tompkins Co., New York. married Leah WEATHERBY abt 1794
in New Jersey ?. Leah, born on 28 May 1775 in New Jersey; died on 29
September 1855 in Morrow Co., Ohio; buried in Hedding Cem., Sparta,
Morrow Co., Ohio.
1. On 2 Feb 1828 Thomas purchased for $700.00 100 acres of lot
#37
and later on 2 Apr purchased for &250.00 four acres of lot #19 both
being in
the town of Enfield, NY. The latter 4 acres were sold in 1830. The
part of
lot #37 was purchased from Ichabod Abel and the 4 acres from Dennis
Letts.
After Thomas died his widow and family sold the south half of lot #37
to
Joseph L. Iredel for $1,063.00 on 15 Sep 1835.
2. Leah was the daughter of Henry and Leah Bennet Weatherby.
3. After the death of her husband she went to Ohio with
several of
her children. Died age 80 years, 4 months, 1 day. Some records have
her
last name as Harvey. This has not been sorted out.
4. Present at Thomas' baptism were his father and his older brother
Hendrick.
Children:
D06/044/049 F i Catharine HULSE
D06/045/049 M ii Anthony HULSE
D06/046/049 F iii Elizabeth HULS
D06/047/049 M iv Joseph L. HULSE
D06/048/049 M v Jabez HULSE
D06/049/049 F vi Polly HULSE
D06/050/049 M vii Gilbert L. HULSE
D06/053/049 F viii Sally HULSE
D06/051/049 M ix William HULSE
D06/052/049 M x Reuben B. HULSE
Sixth Generation
D06/047/049 Joseph L. HULSE, born in 1806 in New York; died before Oct
1869, probably in Michigan. He married Martha HOPMIRE about 1830.
Martha, born in 1808 in New York; died on 5 Oct 1869 in Meridian,
Ingham Co., Michigan.
Family recorded in the 1850 census Meridian Twp., Ingham
Co.,
Mich. as a farmer. Value of property $400.00.
Present at Joseph's baptism were his father and his older sister
Catherine.
His father was still using the surname Huls.
Children:
D07/069/047 M i Norman A. HULSE
D07/070/047 F ii Annie E. HULSE
D07/071/047 F iii Mary HULSE
D07/072/047 F iv Sarah A. HULSE
D07/073/047 M v Herman HULSE
D07/074/047 M vi D. Lambert HULSE
D07/075/047 F vii Candice HULSE
D07/076/047 F viii Elizabeth HULSE
Seventh Generation
D07/069/047 Norman A. HULSE, born in May 1830 in New York. He married
Melinda A. JEFFRIES. Melinda, born in Jan 1843 in Ohio.
In the 1850 Michigan census (see father) listed as a
farmer.
In the 1900 census Norman, Melinda and Clyde were in
Fremont, Isabella Co.,
Michigan.
Children:
D08/477/069 F i Sabina HULSE.
D08/478/069 F ii Mary E. HULSE
D08/479/069 F iii Rosette HULSE.
D08/480/069 M iv Delbert HULSE
D08/481/069 F v Melinda HULSE
D08/482/069 M vi Charles A. HULSE
D08/483/069 M vii Frederick E. HULSE(EV'S GRANDPA)
D08/484/069 M viii Clyde HULSE
Eighth Generation
D08/482/069 Charles A. HULSE, born in Jun 1872 in Michigan. He married
Pearl (Edith Thelma's mother) ACKERMAN. Pearl, born in Aug 1883 in Michigan.
We have this name given as both Addison C. and
Charles A.
Reasoning for them both being the same individual is due to similar
birth
year, living location in Michigan, and similar initials. Also Addisons
name
does not show up on the
1880 census where it should. We think that Charles started using his
middle
name Addison as an adult.
Family in the 1900 census at Deerfield, Isabella Co.,
Michigan
In the 1920 census in Isabella Co.
Children:
D09/420/482 M i Lloyd HULSE (dads cousins)
D09/421/482 F ii Thelma HULSE( dads cousin and adopted mother)
D09/422/482 M iii Cree Loren HULSE(dads cousin)
D08/483/069 Frederick E. HULSE, born abt 1878 in Michigan. He married
(1)
Edna M. (____). Edna, born abt 1882 in Michigan.
In 1910 this family living in Isabella Co., Michigan.
In
the 1920 census they were living in Clinton, Co., Michigan with
grandmother
Melinda A.
(Jeffries) Hulse.*( my great grandma)
Children: (No further information)
D09/423/483 Hazel HULSE, born abt 1902 in Michigan.
D09/424/483 Rose L. HULSE, born abt 1905 in Michigan.
D09/425/483 Erma L. HULSE, born abt 1908 in Michigan.
D09/426/483 Flossie R. HULSE, born abt 1910 in Michigan.
D09/427/483 Henrietta HULSE, born abt 1912 in Michigan.
D09/427X/483 Mildred M. HULSE, born/died Michigan 1915
D09/428/483 Mabel HULSE, born abt 1918 in Michigan.
D09/428A/483 Frederick E. HULSE, Jr.
My father Frederic was born in July on the thirteenth day in 1924.
Most info. provided by:(it is still incomplete)
Granvyl G. Hulse, Jr.
57 Pleasant St.
Colebrook, NH 03576
(603) 237-4039
Well that means I am in the tenth generation! and I do know the last address of my fathers real parents was Ovid, Michigan!
Irish Blessings May your neighbors respect you,
Trouble neglect you,
The angels protect you,
And heaven accept you.
free webpage
My Journal
Recovered Rhymes by evelyn
Eves official site
evelyns world
Family Recipes
Posted by evi-rie at 11:35 AM EDT